Download the Forever Beauty app and get free access to:
Check out the latest Yoga Pose illustrations
LASTING RESULTS WITH FACE

YOGA
Don't worry!
Face Yoga exercises are effective
and

scientifically proven.
I started practicing because I wanted to do something with the hollows in the eye and cheek area. I now feel the muscles on my face and my face has also lifted up.
3 Years were worth the
wait for visible change.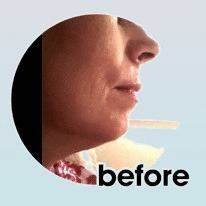 I am not a disciplined person, so I tried one pose while driving, watching TV, or reading, and to my own amazement, I got great results