Forever Beauty Provides Personalized Face Yoga Exercises.
Face Yoga is a set of facial exercises for skin tightening and glowing skin. It is a natural and long-term treatment to help you look younger.



Download the Forever Beauty app and get free access to:
Check out the latest Yoga Pose illustrations
LASTING RESULTS WITH FACE

YOGA
Don't worry!
Face Yoga exercises are effective
and

scientifically proven.
Meghan Markle is known to promote face yoga. She herself practices facial yoga exercises for a sculpted face. Learn more from proven experiences of celebrities
"I swear it works, as silly as you may feel." - Meghan Markle
I started practicing because I wanted to do something with the hollows in the eye and cheek area. I now feel the muscles on my face and my face has also lifted up.
3 Years were worth the
wait for visible change.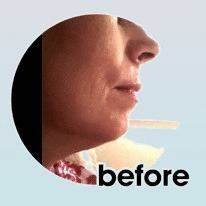 I am not a disciplined person, so I tried one pose while driving, watching TV, or reading, and to my own amazement, I got great results